Let's join forces on 23rd of April and celebrate St. George's Day!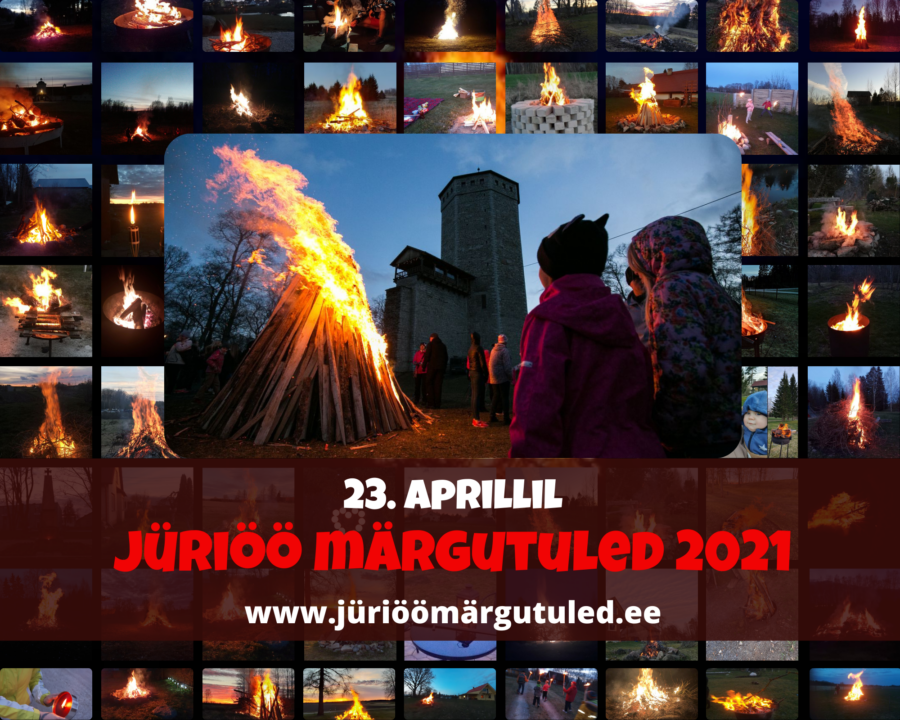 Wittenstein Time Center invites everyone to celebrate St. George's Day. On 23rd of April we will light the signal fire at the tower of the castle of Paide to invite Estonians to light a St. George's Night bonfire in their home yard to celebrate the most important day of the year for ancient Estonians.

Let's return to our roots and value the traditions of the rural people, which have helped the Estonians to survive difficult times.
How to participate?
1) Mark your bonfire place on the map on the website www.jüriöömärgutuled.ee
2) On the evening of April 23rd at 9 pm, light a bonfire, torch, candle or other signal fire in your home yard. In doing so, follow fire safety and the Health Board requirements.
3) Post a photo or a video of the signal fire to the Facebook page Jüriöö Märgutuled 2021 or send it to jyrioo@wittenstein.ee.
By celebrating St. George's Day, we show that an Estonian village lives!
More information:
www.wittenstein.ee/jyrioo
www.jüriöömärgutuled.ee
Heade soovidega
Eliis Õunapuu