A virtual language cooking school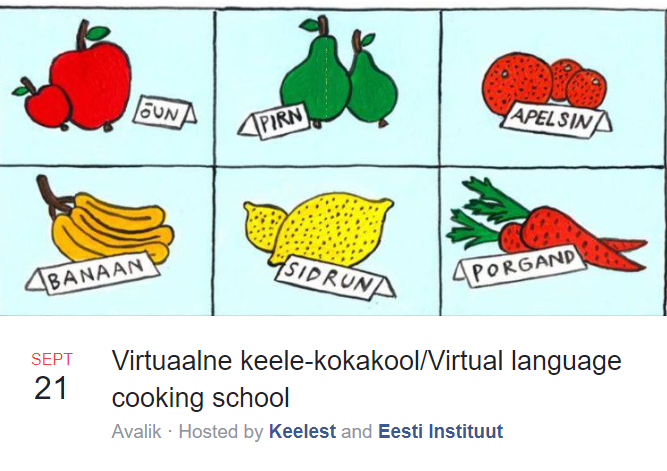 During the Worldwide Estonian Language Week there will be a virtual language cooking school every day from Monday until Friday.
In cooperation with Nami-Nami and food blogger Pille Petersoo you will find one video every day at 12pm with recipes in Estonian, Russian and English;
There will also be short videos of the preparation of national dishes of the participating teams at the Bocuse d'Or 2020 in Tallinn.
The event is organized by Estonian Institute in cooperation with the Ministry of Education and Research, Ministry of Culture, Integration Foundation and Ministry of Foreign Affairs.