We look forward to hosting you at our virtual summer party!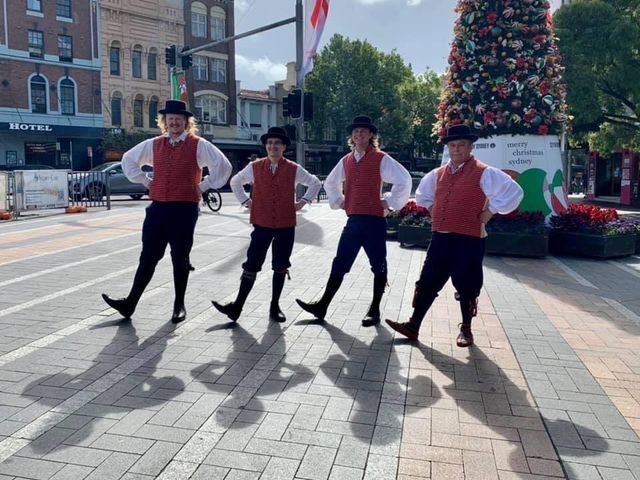 Virmalised – Sydney Estonian Folk Dancers are hosting a virtual suvesimman (summer village party)!
Our Estonian community groups have been working hard to create and film performances to share with everyone. You can watch the live stream on our YouTube channel at 2pm AEST on Monday 28th December.
Performers come from around Australia and include some of our friends from Estonia and abroad:
Friends of Keterlyn (NSW ensemble)
Kiili Kirjud (folk dance group from Estonia)
Kooskõlas (Australian national choir)
Lõke (NSW vocal ensemble)
Rebased (NSW children's folk dance group)
Rukkililled (NSW ladies' folk dance group)
Salmiakki Pelimannit (Scandinavian dance band)
Virmalised (NSW mixed folk dance group)
Art, handicrafts and ethnography group (NSW)
Stevie Sydneyst
Children's playgroup (NSW)
To join the party, click the following link to the Virmaliste YouTube channel:
https://www.youtube.com/channel/UCKveHhzcSYY01rcXh7_TI1w. Live stream the event from 2:00-3:30 pm (AEST) on Monday, 28th December 2020.
This means that anyone, from anywhere in the world can tune in, enjoy the performances and congratulate the performers via the live chat function.
If you're unable to watch the performance on 28th December, you can watch it at any time after it's premiered, as it will remain on the Virmaliste YouTube channel.
Also, here's a short video that introduces the simman: https://www.youtube.com/watch?v=tqydF128BjU
Sandra Buchet