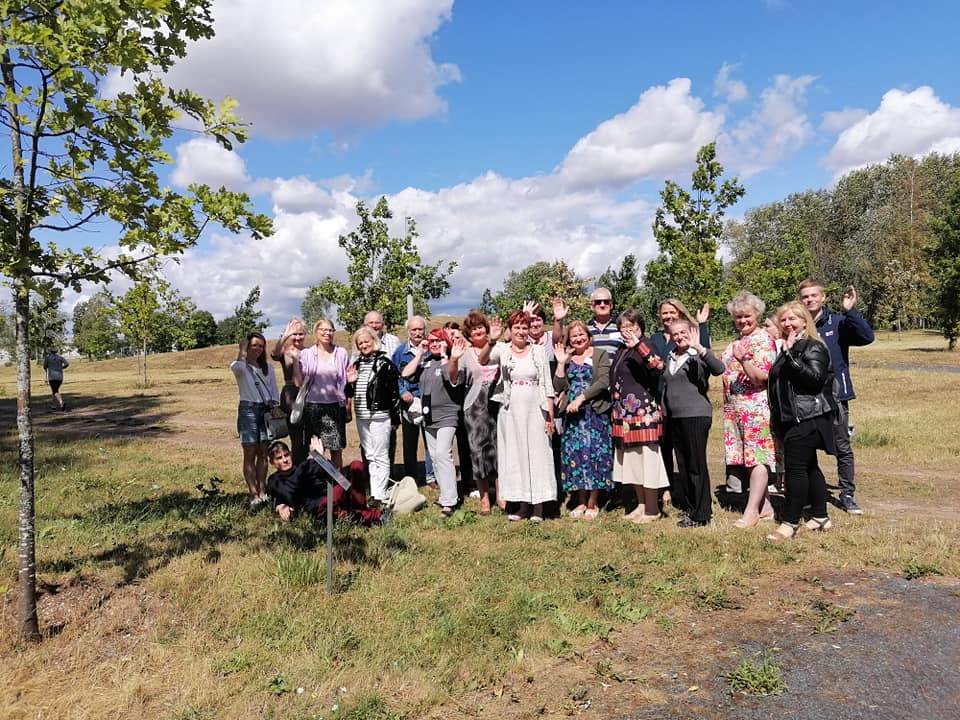 2021 Summer School, the most looked forward to event in two years, took place on 30 and 31 July. Due to hard times the number of participants was smaller than usual. Also, the venue for the event had to be changed to allow more room than planned initially. Estonian National Museum in Tartu was glad to accommodate us.
The schedule of the event was quite extensive, so each participating society had just five minutes to introduce themselves.
The opening presentations were by Erki Kodar, Vice-chancellor for legal and consular issues of the Ministry of Foreign Affairs and by Katrin Maiste, Executive Director of the Estonian Institute. Folk costumes were introduced by Reet Piiri from the Estonian National Museum. Together we learned how to make strings of beads in folk fashion and a simpler type of finger strings. Virve Tuubel told us about important days in Estonian folk calendar. In front of the hall named after Jakob Hurt there was a stand with books published and handicraft made by the members of our societies.
The last item on the schedule was a discussion about how the association should move forward. It was the common understanding of the participants that members of the societies should meet more often using elctronic platforms as well, and that by co-operation we could be more influential and visible in the eyes of general public. Social recognition of our members would also be significant.
All in all forty people from twenty-one different societies from Estonia and abroad took part in the event. Vera Oinets from Krasnojarsk was the farthest participant.
Our long-anticipated reunion was completed near the oak tree planted by the societies in the park of the Estonian National Museum in 2018. The tree has grown and become visibly stronger as has our joint journey.
We hope to meet again in the summer of 2022 and spend more time together than the two incomplete days we had this year.
Liina Miks
Executive Director of the Association of Estonian Cultural Societies
Photo gallery of the event can be seen here. Photographs are by Ants Liimets and Liina Miks.